1929 Smith Basset Hound Kennels Catalog
Here is a 1929 kennel catalog from Smith Basset Hound Kennels out of Spring Valley, Ohio. Prices for hunting Basset pups range from $20 - $40. If you notice in the first pic, dated May 17th, 1929, he list his current stock available for sale -- one is priced at $250 ....a good bit of money for a dog in 1929 considering the the era as well as the Wall Street Crash of 1929. Today's value of that dog would be around $3,100.
Top opening statement on available hounds list:

Now is the time to buy your hunting stock for next season's use; while you have time to train it and get it ready for next fall's use. Don't wait until just before the season. Do your hunting dog shopping early.
Click on Picture for Larger View
SMITH BASSET HOUND KENNELS AVAILABLE HOUNDS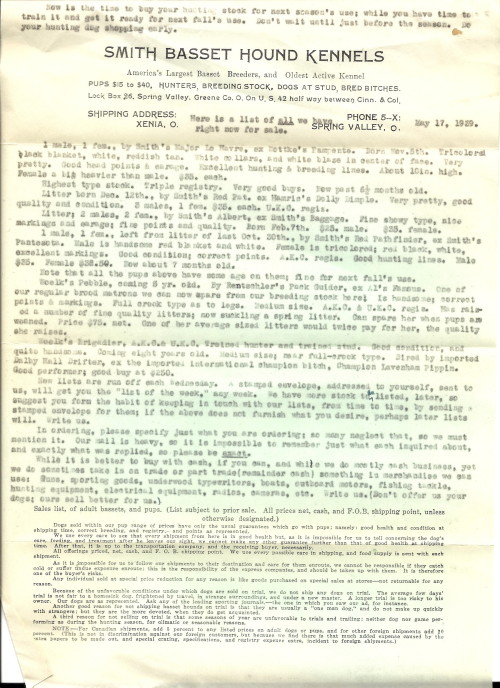 SMITH BASSET HOUND KENNELS STUD PAGE 1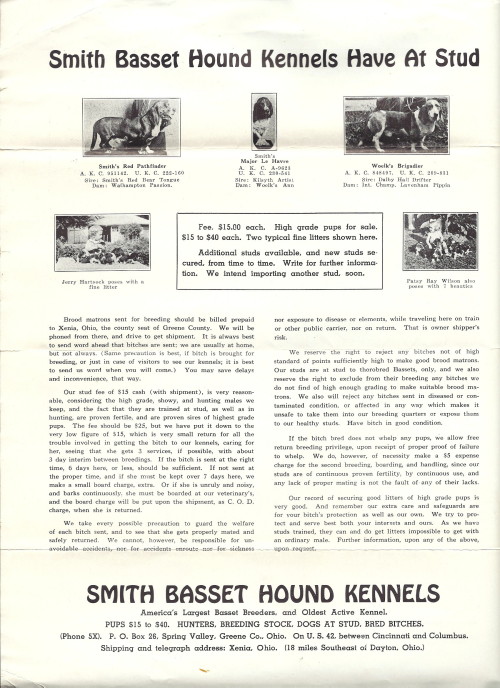 SMITH BASSET HOUND KENNELS STUD PAGE 2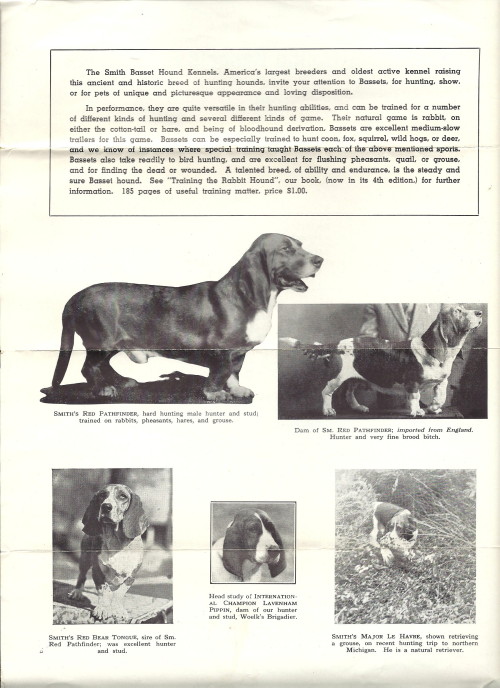 SMITH BASSET HOUND KENNELS MAILING EVENLOPE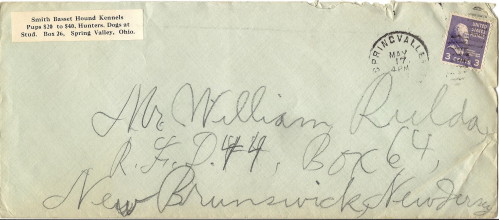 Return to Homepage
Copyright © 2004 AmericanHoundsmen.com
American Houndsmen is a Project by CoonDawgs.com