American Houndsman William N. Cosner




This pack of Black and Tan hounds was owned and bred by William N. Cosner of Maple Hill Farm of Greencastle, IN.

William Cosner, the "Master Breeder" of the longer eard Black and Tans, whelped his first litter in 1921. He along with other breeders who fancied this type, became the impetus for AKC acceptance and were the breeders responsible for authoring the first AKC standard for the breed.

Mr. Cosner was an active breeder of the old fashioned, long-eared Black and Tan coonhound for over 75 years.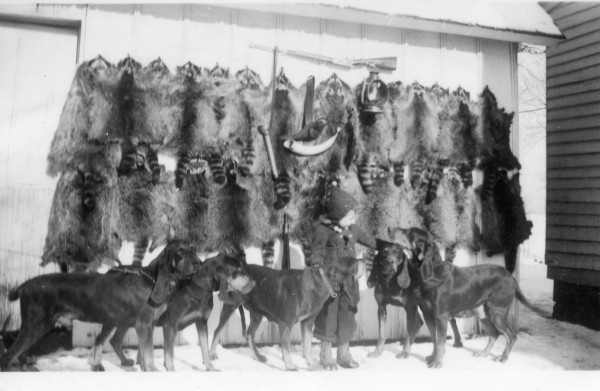 The little 3 yr.old girl in this photo is Barbara (Cosner) Little, Daughter of Mr. Cosner. Ms. Little tells us that she still owns the original Maple Hill Farm, the home and kennel. Items in the photo like the home made hunters horn, the lanten as well as the gun, along with hundreds of photographs and old pedigrees are all part of Barbara's Maple Hill memoriblia collection.
Return to Homepage
Copyright © 2004 AmericanHoundsmen.com
American Houndsmen is a Project by CoonDawgs.com