American Houndsman Carl E. Smith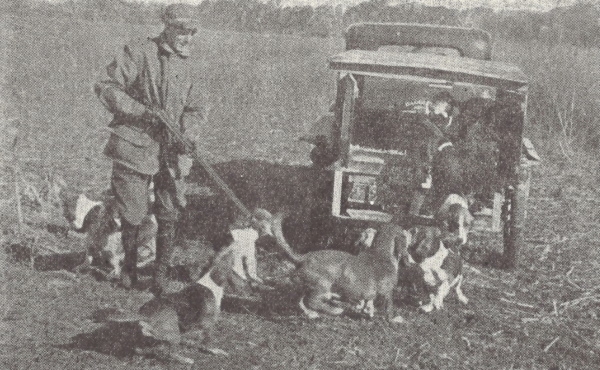 Carl E. Smith, Spring Valley, Ohio, owned and operated as well was the author of TRAINING THE RABBIT HOUND - Bassets and Beagles printed in 1926. Smith imported Basset Hounds from Europe to be crossed with his American Basset Hounds. In the 1930's, he bought the Starridge Pack of Basset Hounds.

Smith spent over twenty years breeding and training these small hounds for his own use, and commercially for others. His methods met with much commendations from satisfied hunters nationwide.
To find a copy of the book, click TRAINING THE RABBIT HOUND - Bassets and Beagles
Return to Homepage
Copyright © 2004 AmericanHoundsmen.com
American Houndsmen is a Project by CoonDawgs.com